Mountain House
From Prepper Living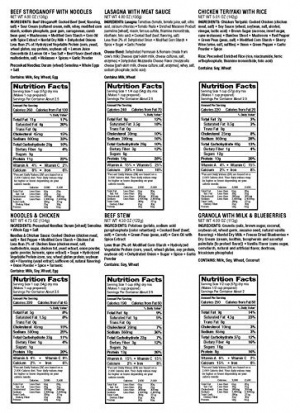 For nearly 50 years, consumers have continued to choose Mountain House as their favorite freeze dried food for on-the-go adventures, emergency preparedness & survival. With just-add-water convenience, easy no-mess cleanup and home cooked flavors, Mountain House is the best freeze dried camping, backpacking, hiking & emergency preparedness food money can buy! Want to see for yourself how Mountain House tastes? Now is your chance to taste why we've been the #1 Adventure Meal choice for nearly 50 years. We are offering a rebate towards a FREE pouch of Mountain House. For further details, please visit http://www.mountainhouse.com/m/free.html
Food the Experts Trust.
During the Vietnam Conflict, the military put out a request for food that tasted better, lasted longer & weighed less than old K and C rations. Our parent company, OFD Foods, Inc (then called Oregon Freeze Dry) responded to that request & won the contract. We've continued making food for the military ever since. ​Longest Proven Shelf Life. Period.
Mountain House has raised the shelf life of entrees in our pouches & #10 cans to 30 years, effective retroactively to products made since 1986! A multi-disciplinary team of experts tested numerous Mountain House recipes in both pouches & #10 cans. All items were at least 30 years old & had been stored in ambient temperatures in various warehouses over the years. Tested recipes scored above average on a food-industry standard "hedonic scale". In other words, actual Mountain House meals stored for at least 30 years in real-world conditions meet consumer expectations of "tasting good". This was corroborated by numerous astonished reviews of Mountain House Military meals that had been stored for up to 42 years. Mountain House is the only brand in the industry that can legitimately make this claim.
Pouches containing ice cream & cheesecake have a 2-year shelf life.